Podcast & Audiobook Recording
Our recording room is fully soundproofed and acoustically treated so you can be sure to record your podcast in complete isolation not usually achievable by recording at home, so you can have confidence that your podcast will have a professional high-quality broadcast sound.
BASIC PACKAGE
£130
Ideal for those on a tighter budget and require to produce shorter podcasts between 15-30 minutes or less
WHAT'S INCLUDED?
– 2 hrs studio hire
– Engineer included
– Up to 3 guests
– Editing
– Intro/outro music
– Final MP3 Master
ADVANCED PACKAGE
£240
Similar to the basic package, with more production involved for longer podcasts (30-90 minutes) with more guests.
WHAT'S INCLUDED?
– up to 4 hours studio hire
– Engineer included
– Up to 6 guests
– Editing
– Intro/outro music
– Final MP3 Master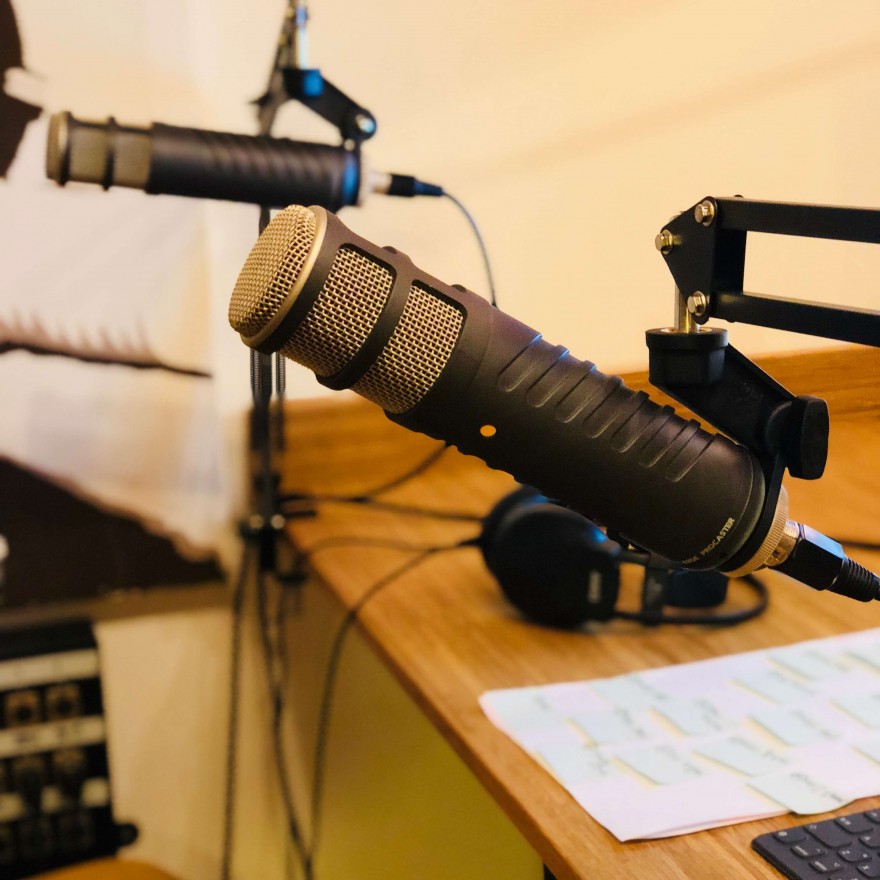 Podcast Recording
We offer a Podcast recording service to help companies and clients record their first podcast to those wanting a more comprehensive package.
All of our services include an engineer to set up and facilitate the recording session allowing clients to relax and focus on the content. All sessions also include editing, mixing/mastering and encoding to an MP3 format ready for to hosting to send your RSS feed to iTunes, Audible and other podcast platforms.
We can record up to 5 guests + a host per for group discussions and have access to 1000's of sound effects for creating i-dents, transitions including royalty free music for intros and outros.
If you're thinking of recording your first podcast or are looking for a new facility to record a regular podcast with a first class service, please get in touch as we would love to hear about your project. 
Audio-Book Recording
We offer a bespoke Audiobook production service to authors and those who wish to publish audio versions of their books on sites such as Audible, iTunes, Amazon and audiobook stores alike.
The cost to record audiobooks is unique to each project but we offer a per finished hour rate of £180 which means that if it takes 5 hours to listen to your audiobook from start to finish the cost will be £900 in total to record, edit and master the final product.
It usually takes 1.5 – 2X the length of a book to produce an audiobook considering stop/starts, mistakes and retakes i.e. it can take up to 10 hours to record 5 hours of material.
X10 hours recording 5 hrs material + X5 Hours editing and mastering
15 HOURS Total = £900 /(£60 PER HOUR)